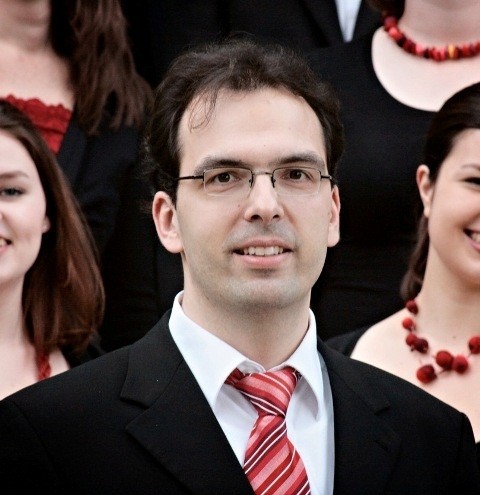 Matthias Beckert is professor for choral conducting at the University of Music in Würzburg, and a guest professor at the University of Music in Hanover and Kraków (Poland). As conductor, he leads ensembles such as the Cantabile Regensburg vocal ensemble and the Monteverdi-Choir Würzburg. He has been awarded multiple times and has served as judge for numerous national and international choral competitions. His work is featured on numerous radio and television programmes as well as on CD recordings.
VIDEOS/SOUNDS CONNECTED TO THE CONDUCTOR
http://digitallibrary.usc.edu/cdm/ref/collection/p15799coll3/id/342556
Leading the following workshop in EUROPA CANTAT Pécs:
Matthias BECKERT (DE)
The atelier shall tackle the exciting Mass of Wolfram Buchenberg with its unique big band accompaniment (Missa ad maiorem Dei gloriam for 4-8 voice mixed choir, big band and bariton). Even more: all this in the presence of the composer himself!
See more >
Status: Only few places left
Length: 6 days
Age: open
Category: mixed